Human Biome Institute has signed a scientific cooperation agreement with the Medical University of Warsaw!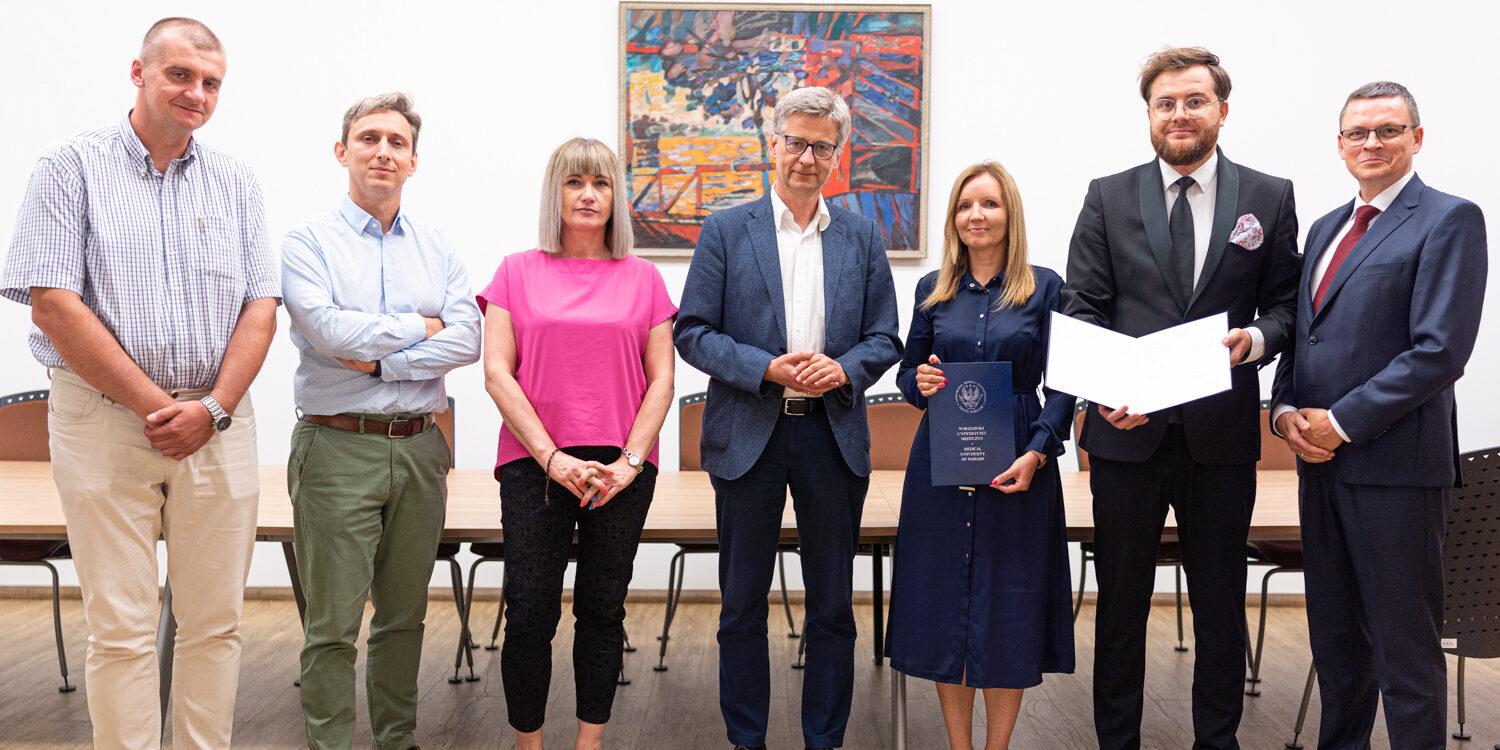 Warsaw, 26th of July 2022.
President of the Executive Board, Jarosław Biliński, MD, PhD, a member of the Executive Board Grzegorz Stefański, MD and pfor. Grzegorz Basak established cooperation between Human Biome Institute and the Medical University of Warsaw, represented by prof. Piotr Pruszczyk, Vice-Rector for Science and Technology Transfer.
The signed document defines the issues of scientific and implementation cooperation in the field of human microbiota, including joint acquisition of funds for scientific research and its conduct.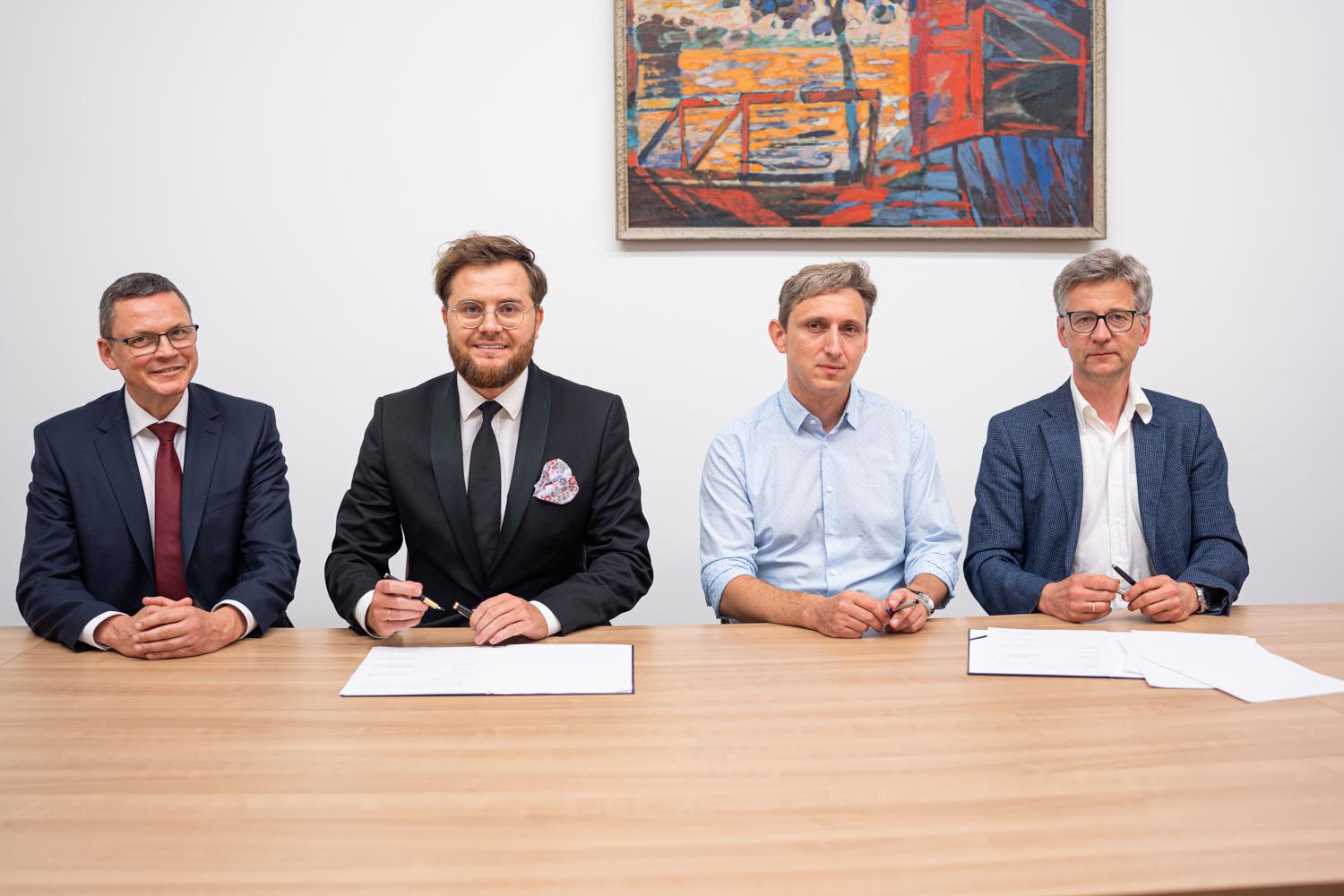 Our cooperation will focus on creating a scientific platform to conduct unique research and discoveries. We want to create an ecosystem in which science of the highest degree can be commercialized.
Our model is the best scientific and business ecosystems in the world, such as Harvard, Cambridge, Oxford, and Stanford.
We are currently working together on several projects, and more are in the pipeline.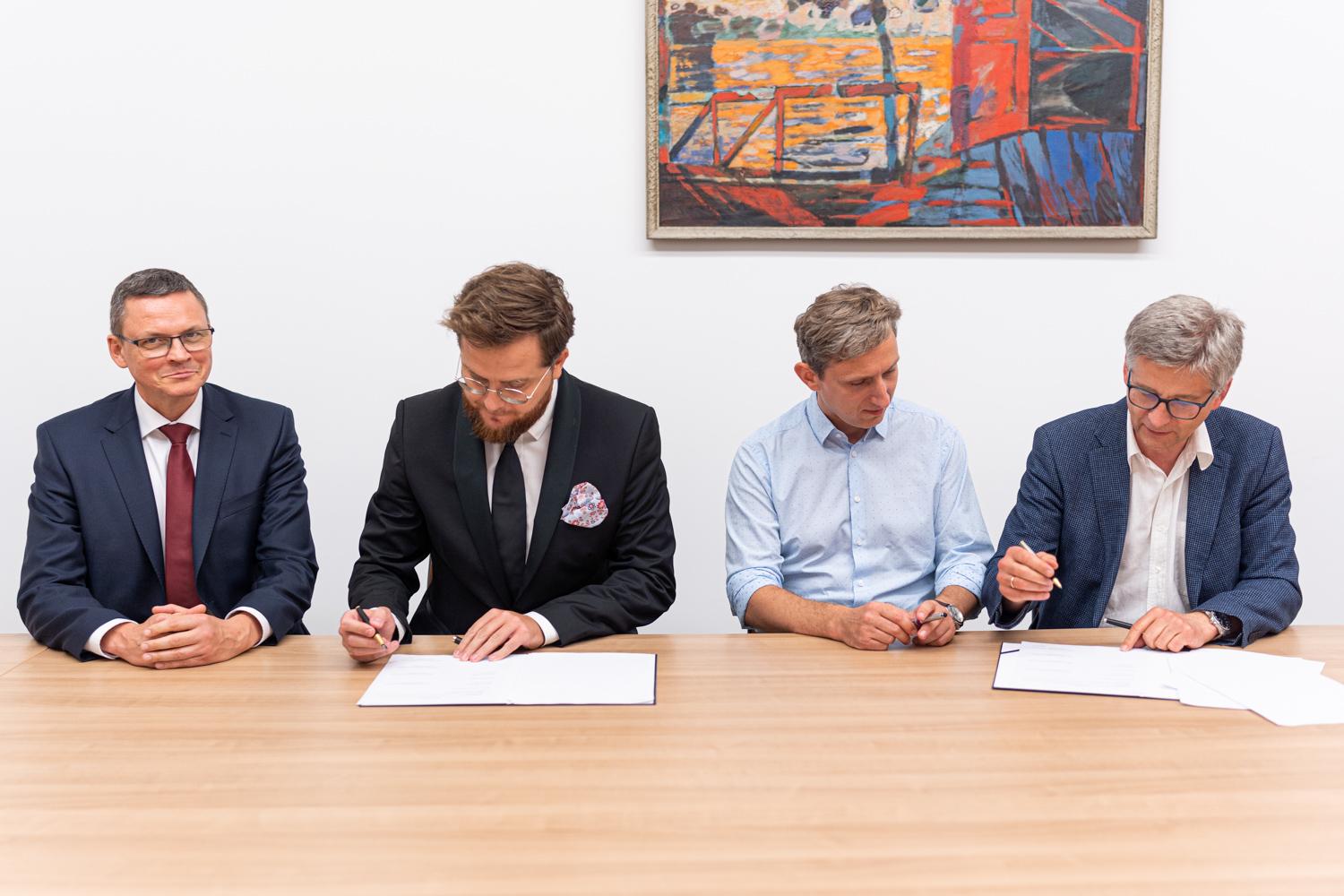 The Medical University of Warsaw is a modern, prestigious academic center with a 200-year history of teaching medicine. Gaining such a scientific partner is a great honor for us. We are sure that the cooperation will bring numerous discoveries that will bring help for patients.
Thank you Medical University of Warsaw for trusting us.
Together we can do more.
More about Medical University of Warsaw: