Pipeline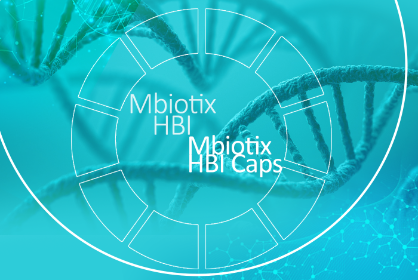 Human Biome Institute actively contributes to the fight for the health and life of patients by implementing – developed in accordance with world standards – in our own innovative production technology (ensuring the highest safety and quality parameters known) – and delivering a specialist preparation to the patient's bed. Intestinal bacteria (intestinal microbiota), being in the form of a suspension and capsules, are under the name MBiotix and MBiotix Caps.
The preparations are distributed to medical entities, medical facilities, and medical practices to enable the wide use of gut microbiota preparations in the well-established indication recommended by all scientific societies – recurrent C. difficile infections (the most common and most expensive hospital, drug-resistant infections).
New-Generation Biotherapeutics (NGB) that we are developing as medicinal products will contain: bacteria, bacteriophages (live biotherapeutic products), proteins and metabolites/postbiotics. It is a pioneering approach on a global scale – the creation of a new category of medicinal product – concerning the creation of a complementary product, applied sequentially, in a strictly defined manner, based on natural components of the intestinal microbiota selected using highly specialized computational methods.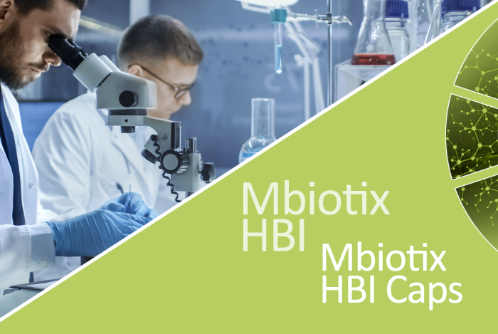 Our flagship product, which we are working on, is the NGB fighting antibiotic-resistant bacteria. We are one of the world's leaders in this topic. According to the CDC if the situation does not improve and new therapies are not developed to fight antibiotic resistance, in 2050, the medical and social costs for state budgets will exceed $100 trillion per year. In addition, treatments like those proposed by HBI will drastically reduce the length of hospitalization, treatment costs, and morbidity, shifting the burden of costs from hospitality to outpatient clinics. The benefits of developing a New-Generation Biotherapeutic agent will be multifaceted – economic, but most of all social.
The second leading product we are working on is NGB to prevent and treat graft-versus-host disease (GvHD). This is a severe complication of bone marrow transplantation which is fatal in the event of resistance to first-line treatment. We are world leaders and pioneers in the use of gut microbiota transplantation in this indication, and we are currently working on a more advanced form of therapy – NGB.
In addition, the standardization of MBiotix HBI and MBiotix HBI Caps is underway – the products will be ready for clinical trials in C. difficile infections and other indications.
The prediction of the first NGB composition for the treatment of C. difficile is being finalized – thus, we will move to preclinical research with the first biotherapeutic agent in this class.